Electro George Signs El Suez Super Critical Generation Plant Deal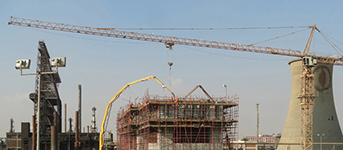 Electro George has signed the contract for supplying the full balance of plant package for Suez Thermal Power Plant 1x650MW. Contract signed with East Delta Electricity Production Company (EDEPC) and Power Generation Engineering & Services Company (PGESCo) and witnessed by Dr. Mohammed Shaker – The minister of Electricity & Energy.
Scope includes the supply of MV Switchgears, LV Switchgears, Motor Control Centers (MCCs) and Distribution Transformers in addition to the supervision on installation, commissioning and start-up.